Sage FAS software is a depreciation, asset maintenance, and repair schedule module that links to a large number of accounting systems, including Sage PRO and Sage Accpac.
While the main function of FAS (formerly known as "Best Fixed Assets") is to track from one to about 10 different books of assets using various depreciation methods, it also is quite useful to track maintenance costs, vendors, invoices, and schedules, and can be used to generate asset tags for inventory purposes. This product is priced based on the number of users and the number of assets being tracked. Under 1000 assets will qualify for the lowest cost system.
From acquisition to disposal, you can get total command over the entire fixed asset lifecycle with Sage FAS. Take advantage of the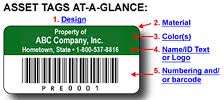 most comprehensive, seamlessly integrated fixed asset management solution in the market, perfectly suited for businesses of any size.
Sage FAS fixed asset management solutions allow you to depreciate your fixed assets using the methods that make the most financial sense for your business. At the same time, Sage FAS enables you to maintain full compliance with IRS rules. As a result, you can confidently take advantage of every tax benefit available.
Everything you need comes in one powerful, affordable package, including:
The most comprehensive depreciation calculation engine in the industry, including over 300,000 IRS tax rules and GAAP supported depreciation methods.
Real-time command over your entire fixed asset inventory allowing for faster baseline and dynamic inventories, as well as unparalleled asset tracking and reconciliation.
Unlimited, customizable reports, which quickly reveal insights into your organization's fixed assets with comprehensive reporting that everyone from your facilities manager to your CEO can use.

With three integrated applications in one powerful solution, Sage FAS saves time, increases accuracy and reduces costs to your business - all of which lead to a rapid return on investment. As an authorized Sage Software business partner, PC Methods will help you discover firsthand how Sage FAS is a complete fixed asset management solution that's affordable, easy to install and intuitive to use.

To calculate how much money Sage FAS can save on your company's taxes, or to schedule a demo, call us.
Call us today at 630.562.2384 or click the button below to schedule a free consultation and learn how to manage the entire lifecycle of your fixed assets.