Error C0000005 or C0000006 in Sage Pro ERP
Blue Screen or Crash in Sage Pro ERP


C0000005 and C0000006 errors first appeared with the introduction of Visual FoxPro 6.0 (used with Pro 6.0 and VisionPoint 10) and the new way VFP would report general errors from a variety of causes. Visual FoxPro 5.0 and prior report these errors as General Protection Fault (GPF) or Invalid Page Fault (IPF) errors and can be equated to generic Dr. Watson errors. Identified causes have included (but are not limited to) hardware conflicts, printer drivers, applications running in the background of the workstation, bad indexes, temporary files, and corrupted data. All these are lumped together as C0000005 and C0000006 errors and so can be misinterpreted as a single problem.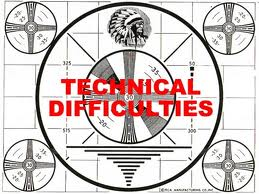 Important Note: The error will sometimes include pathing information such as C:\Pro60 or W:\Engr in the details for program files. While your installation most likely will not exist at the location given, this is not related to the error and is just how VFP6 reports the details.

Most Common Causes
The Sage Pro community has been tracking calls on these errors for the past few years and compiled the following list of leading causes.

80% – Printer driver conflicts. Fix has usually been reinstalling the driver or using base emulation driver (i.e. HP 4).
10% – Programs running in the background causing conflicts (GPF/IPF's). Leading causes have been found to be Office Shortcut Bar and anti-virus software.
5% – Other environmental causes. Most often the temporary directory on the workstation marked as system file (see KB 3534 for details) or temporary files themselves (0*.*, *.mem, *.tmp), but also seen with bad network cards (NIC) and other hardware problems.
4% – Corrupted data or indexes creating the error. More often indexes are the cause but a few cases of corrupted data have been reported. Corrupted memo files (*.fpt files) associated with tables can potentially cause the error. Also reported that if a FOXUSER.dbf exists in the Pro installation and is corrupted it can cause the error until removed.
1% – Program causing error. See PTR 60832 for details. Issue in 2500/2501 (fixed in 2502) would occur if using an MDI form, editing the information grid at the bottom of the form, then using the "x" button to exit the screen. Worked fine if using [ESC] or regular exit button.
How to Troubleshoot the Error
C0000005 and C0000006 errors are general in nature and rarely are two reports of the issue the same. Finding the cause of the errors requires a methodical process of identifying when the error occurs and then eliminating variables (possible causes).

Look for a pattern. This is the most important step to finding the exact cause of the error. The following are some examples.

Does it always happen when printing or previewing? Most likely printer driver issue if this is the case.
Does it happen with only some reports, forms, vendors, customers, etc.? May be data issue if only one company. The error may also be the result of corrupted memo (*.fpt) files for tables being used at the time. Someone proficient in Visual FoxPro can test this scenario by using the table and listing the memo fields in it. It will usually fail on those that are corrupt.
Does it happen on all workstations, a few, or only one? If all workstations it will most likely be a network, data or program issue. If just a few or only one, it will most likely be an environmental issue with programs running on the workstations, no temp directory existing on workstation or temp directory is marked as system file.
Does it happen in all companies? If yes, then it could be a program or an environmental issue. If no, then most likely it will be a data or index issue.

Continue to eliminate potential causes based on pattern found. The following are some examples.

It happens on all workstations when printing any report. Are they all using a single network printer or many different ones? Try changing the printer driver on one workstation to use a base emulation driver and remove the existing driver. Try a local printer to eliminate the network print queue as a variable.
It happens on one machine sporadically during AR entry. Check programs running in the background of the workstation and shut them down to avoid conflicts. Most likely an environmental issue with that workstation.

If no pattern can be identified fall back on the basics:

Try to make the workstation(s) as clean as possible by shutting down programs in the background until only Explorer and maybe Systray are running.
Clean, reindex and delete temporary files for the Pro Series program.
Use the system tools available in System Manager.

If still cannot correct or identify the issue, have the user(s) record the following information when the error occurs. This can be very useful in identifying an actual pattern.
Screen shot of the error.
Exactly what they were doing just prior to the error. Very important to include what company, module, transaction, screens open, what customer/vendor/items, and last few steps they took in the program (including whether using mouse or keyboard).
What else they had running on the workstation at the time (i.e. Outlook, etc.).

If you are able to recreate a program issue where these errors occur, please send details to us at peter.heinicke@pcmethods.com. Be sure to include step-by-step instructions on how to recreate in the sample company.
Precision Computer Methods, Inc. continues to support Sage Pro in all of its flavors.Please feel free to contact us with your questions and problems at the number on the upper right hand corner of the web page.
Disclaimer
This information is provided "as is" and without any warranties of any kind, whether express, implied or statutory, including, without limitation, any implied warranty of merchantability or fitness for a particular purpose. Sage or PC Methods Inc. shall not be liable for any direct, indirect, special, incidental or consequential damages which arise in connection with this information, and this limitation of liability will apply regardless of the form of action. The entire risk with respect to this information rests with you, and we suggest that you thoroughly evaluate the information before it is relied upon or used in any way.
Chicago area ERP consultant with over 40 years of experience in Sage 300, Sage Pro, Quickbooks ERP and other systems