PC Methods partners with xTuple to Bring Affordable Business Solutions to Companies of All Sizes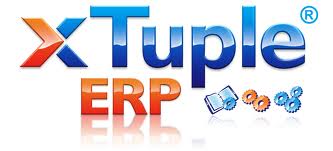 PC Methods, a provider of IT software, ERP systems, network support, and services, announced today their new ERP product offering, xTuple. PC Methods offers a full range of value-added consulting services for xTuple www.xtuple.com, the leader in open source enterprise resource planning (ERP) software for consumers and accounting professionals.
The xTuple solution provider program will enable PC Methods to better serve regional clients and build their business through the sale, implementation, and service of xTuple which is a fully customizable source code available, ERP manufacturing and distribution system.
PC Methods, located Chicago, Illinois, has been helping businesses in the Chicago area as a software consultant for more than 30 years. Having installed countless applications and supported dozens of companies, the principals of PC Methods set out to partner with a new kind of software company, one that truly provided an affordable yet comprehensive solution to meet their customers' changing needs. Peter Heinicke, President of PC Methods states, "We've been supporting companies in Chicago for many years and as IT budgets tighten, our customers are looking for ways to improve their business processes while saving money. Our search for a new software partner was centered on finding a comprehensive solution that was scalable yet affordable and flexible." It is the only fully source code available ERP solution which runs on Macintosh, Linux and Windows.
xTuple ERP is widely considered the most highly capable, fully cross-platform open source ERP system available in the marketplace. While xTuple ERP is deployed in companies of all sizes (including several Global 1000 firms), it is a particularly compelling choice for small to midsized businesses around the world. xTuple is committed to building a network of the best trained, most experienced professionals to sell, implement and support their software. "PC Methods was a natural partner choice for us," says Director of Business Development, Danielle Kerner. "With years of experience working with various ERP systems and a reputation built on trust and reliability, PC Methods along with xTuple ERP is a great resource for businesses in the Chicago area who are looking for an alternative to their current software vendor relationship."
About PC Methods
Precision Computer Methods, Inc. builds IT solutions for mid-sized businesses in Accounting, Manufacturing, Distribution, and more. They install and support software applications in order to realize maximum productivity and cost effectiveness for their client. They build long term relationships for the mutual benefit of their customers, vendors and employees. For more information visit www.pcmethods.com or call the number above. .
About xTuple
xTuple develops next-generation, enterprise-class business process applications powered by open source software such as Linux, PostgreSQL, and Qt. xTuple products give companies better control over operations, increased productivity, and measurable growth across all areas of their businesses -- all at a lower cost of ownership. For more information, please visit the company web site at www.xtuple.com or the open source community site at www.xtuple.org.