The Sage Accountants Network for Small Businesses is a program of product solutions, support and benefits for accountants and bookkeepers who support Sage products, especially Sage 50. This enables providing top-notch business and financial services to mutual clients while also supporting the accountant and their business. From small start-ups to medium sized companies, the focus is on providing customers with the freedom, confidence and control needed to achieve their business ambitions.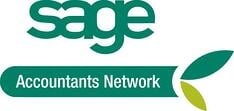 The Sage Accountants Network helps you effectively manage more aspects of your clients business. Membership in the Sage 50 Network includes access to Sage 50 Quantum Accounting. This helps to manage accounting, customers, inventory, services, jobs and employees, all in one centralized system. There are 2 flavors of membership…Standard and Priority. Considering that Priority membership is only $54 per year more than Standard and Priority membership comes with EVERYTHING, you can consider Standard if you like, but why? At this point it must be pointed out that this is for 1 user! Up to 40 users can be put on 1 membership for additional cost. The cost is under $600/year.
With Priority membership you get 5 user usage of the Sage 50 Accountants Edition. This allows you to open data and make entries in ALL versions of Sage 50…Pro, Complete, Premium and Quantum. You become part of the Certified Consultant program. You get software discounts which you can pass on to your customers. You get a Sage 50 Essentials course through Sage University. You get access to the Fundamentals of High-Performing Firms course. You get the Platinum Sage Business Care plan which includes payroll updates, access to payroll features with no employee limit, unlimited access to phone support, product enhancements and new features, priority phone queuing, a designated support team, appointment scheduling, a year-end close and payroll appointment and a 2 minute or less response time. Priority membership may be purchased monthly or on a yearly basis.
It must be understood that The Sage Accountants Network is a membership based program. The Sage 50 Accountants Edition is available exclusively to members of The Sage Accountants Network which allows you, as mentioned before, to open data and make entries in EVERY flavor of Sage 50. This allows for increased efficiency by allowing you to simultaneously work with your clients while creating entries. It also allows you to edit critical data with flexibility and ease. Joining includes Sage 50 Certification and opens up a wide variety of course programs to you in Sage University. Certified Consultancy also opens up the doors for greater exposure and marketing opportunities for your business. There are multiple levels of certification and, the more you learn and the greater your expertise becomes, the more impressive you membership becomes which opens up further Network features and marketing opportunities. At no additional cost, Fundamentals of High-Performing Firms is designed to address some of the practice management pain-points experienced by accounting and bookkeeping professionals. It provides multiple business topics related to client acquisition, marketing and practice management. Each topic is developed by an industry expert with the inclusion of a white paper, a self-assessment and exercises. There are also tangible step-by-step instructions on how to optimize your time and maximize your marketing efforts. Two different 12 month curriculums are available.
The Sage Accountants Network is an opportunity to improve your business that you should not pass up. There are already 25,000+ members worldwide.