Rules of thumb for determining when it is time to upgrade your accounting software.
Owning old accounting software is like owning an old car. No matter how much you try to keep it clean, nice and new, over time it will get old and rusty. Software obviously does not rust the same way a car does, but it becomes less functional over time. When your accounting software interacts with other applications which have been changed, upgraded or deleted, it takes it's toll. As your business grows you should update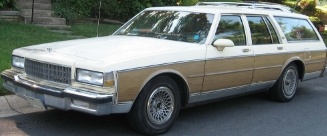 procedures, systems and software in order to maintain a high level of efficiency. A simple accounting software solution will no longer run effectively if the company is growing and needs are changing.
For example, let's say you were using ACCPAC for windows 4.2. It ran just fine with Windows XP but when you upgraded to Windows 7 you had to put in a lot of patches to make it work. Patches can be likened to oil changes. They keep your system running smoothly and ensure you get as many miles on it as possible. However, patches are not going to make your software last forever. In fact sometimes continuing to patch software will cost more than upgrading the system to the next version.
So how do you know when it's time to upgrade? Below are some rules of thumb to follow to make this determination.
Rule #1 - When your software costs more to maintain
You don't want to wait until your system crashes to make a change. PC Methods had one customer who had a custom Access program written in 1997. It cost as much to keep it running on Windows XP as it did to write it originally. One year one of their computers went down without notice. The process of changing the code, getting the patches inserted, and getting everything up and running on a new computer cost as much if not more than what it cost to develop the original program.
A more cost effective solution would have been for this company to upgrade earlier, when they needed it, prior to the computer crashing. Once the workstation broke it was in emergency status limiting their options. If they had not waited we could have re-written the software.Even though we had the original code in this case, we had none of the original notes or design, making it difficult to get everything working.
Using the car analogy again, if you wait until your car fails, you're going to have all sorts of emergency related expenses such as a rental car, tow truck, and additional damage that would have been prevented with regular maintenance. Waiting until there is an emergency unfortunately forces you to incur extra costs due to time constraints. Further, it is also a good idea to keep your existing system well documented - keeping track of the design and how it works will make any future transitions much smoother. Typical costs of a software emergency include overtime for staff, professional services costs, hardware replacement costs and opportunity costs in terms of lost sales and customer goodwill.
Rule # 2 - The 4 year rule
We typically counsel clients to plan on upgrades on a 4 year cycle. This does not usually mean changing the underlying architecture, for example, we would counsel an Accpac 5.4 user to upgrade to Sage 300 2014 if most of the companies requirements were the same. Sometimes it may need to be more often, but if you try to wait - you will often end up spending more money on keeping your software up and running than you would upgrading to something new. If you do try to wait, you need to at least create a plan which is reviewed annually that determines the all inclusive costs of staying on the existing platform versus migrating to something different. Old software increases inefficiency as well as maintenance costs. Similar to an old car, eventually the maintenance costs outweigh what a new payment would be. Determine availability of the skills necessary to maintain the existing system vs. putting in a new system.But a big difference from a car - newer systems often have business critical capabilities like CRM, web ordering, warehouse integration - which may not even be available in the old system.
Have you outgrown your current accounting system?
Many companies stay with their accounting system too long. It's comfortable to use something that is well known. There is almost always fear involved with switching to something new. But comfortable doesn't necessarily mean efficient, and it definitely won't provide you with the tools you need for long-term success. Some signs to look for to know whether you've outgrown your system include:
A Growing Customer Base. When you have a small simple business, invoicing and tracking customers is easy to monitor. However when you experience growth you may need a more comprehensive program to help you manage larger numbers and profits. We have seen many 4 or 5 million dollar/year companies outgrow Quickbooks when the number of customers got too large.
When Your Company Expands. Whether you want to increase the number of operating systems, employees, locations, or add an online store you will incur new levels of complexity and require better access, integration and data-sharing. Should you anticipate changes like these, you'll want to upgrade before any expansion takes place. Otherwise, you run a serious risk of having to implement the changes twice, once to integrate into the old system and once to integrate into the new system.
Your Needs Change. As your business grows, your basic accounting software will not be able to provide the additional reporting and data you need to manage your business. The right software can provide greater project management and job cost data beyond the essentials of accounting. The financial side of running a small to mid-sized business is essential to profitability and success. Staying abreast of your accounting needs should not be overlooked. Work with your accounting advisors when accessing new requirements and when upgrading to a more comprehensive software system. Modern mid tier systems will allow for multi-currrency, multi-language, many GL segments, integration to CRM, warehouse, HR, fixed assets, webstores, and project management