Sage Pro 2011 is officially available now. There are some very convenient enhancements in Sage Pro 2011 that were designed to improve efficiency and help you work smarter.
Reconcile your bank accounts faster
The new enhancements in Sage Pro 2011 give you to the ability to search through your bank records by any number of criteria including check number. It also gives you to flexibility to sort records by selecting any of the column headings as well as select/unselecting all records.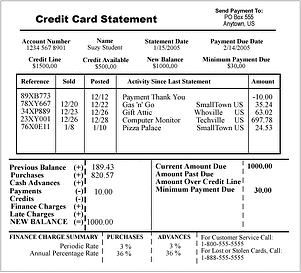 Be alerted of important customer information
A new feature allows you to easily alert your employees about an important customer issue. This alert can then be presented to the user prior to important actions being taken such as shipping inventory to a customer. For example, you could place an alert on a customer saying bad credit. Then whenever a lookup is done on the customer, this alert could appear allowing the user to decide if they would like to move forward with the action.
View your customers' average days to pay
Easily view the average days to pay for each of your customers. Easily identify the customers that take longer to pay their invoices and know your best and worst paying customers. Also view the average days to pay in the Aged Receievables report and a new dataview.
Accept credit cards securely
Improve productivity by using the improved credit card module that is now included at no charge to all customers. New options are available in this fully PADSS compliant module such as; voiding pre-authorized transactions, modifying expiration dates, enabling Card Verification Value (CVV) can add security and perhaps lower merchant fees.
Setup a default warehouse per customer
Allow for the default warehouse location to be set at the customer level. This would for example allow west coast customers to ship from the west coast warehouse and east coast customers to ship from the east coast warehouse lowering shipping costs for both you and your customers.
Display GL account numbers on several reports
A new option is now available on the report grids to display the account number for the following reports.
Detail Income Statement for Period to Date
Detail Income Statement for Period and Year to Date
Detail Income Statement Range of Periods
Balance Sheet Single Column
Balance Sheet with Period to Date Activity
Balance Sheet with Year to Date Activity
Balance Sheet Indented Subtotals
Count your inventory in groups
Group inventory count now allows selecting multiple items at the same time to edit, instead of one after the other which vastly improves your processing time. Also you can now mark some items for edit, while marking the rest as counted in the item selection dialog.
Import a vendor price list
A new option is now available on the Item Cost Level dialog that will allow you to import manufacturers/vendor price list easier and faster. This new option uses the import framework and thus allows for multiple import format and schemas depending on the vendor or manufacturer.
Default to a landed cost in PO
Purchase orders now recognize items associated with landed cost locations and allow you to automatically convert the transaction into a landed cost transaction. This can help in preventing a user from making a mistake while creating purchase orders for items that have landed costs assigned to them.
Switch between add and edit screens more easily
With a single click, you can now easily move between the add order and edit order screen within Sage Pro. The same function is also available in screens Enter Payables, AR Invoices, Create Journal Batch, and Enter Purchase Orders.
---
Download the Sage Pro ERP 2011 Release Guide
If you haven't upgraded to the latest version of Sage Pro ERP, you may be missing dozens of new and enhanced features that can streamline your business processes and save you time and money.
To see the top features in previous releases, visit this PC Methods Blog Article: