Find out if Sage 300 Cloud ERP is right for your company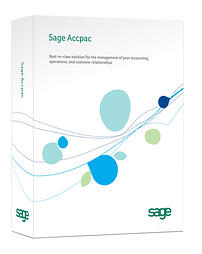 Sage 300 Cloud ERP (ACCPAC) is a 5 star rated full erp accounting system. It has multiple currency support, multiple language support and reasonable pricing. But it is not a good fit in all cases. Our helpful whitepaper will give you some guidelines to determine whether it is a good fit for your company.
Our whitepaper will teach you the 5 hard to get pieces of information about Sage ACCPAC.
Learn what kind of budget ACCPAC might require to purchase and install.
Learn what kind of computer hardware Accpac requires.
What kind of companies is ACCPAC a good fit for?
What kind of companies is ACCPAC not so good for?
What options for cloud computing are available for ACCPAC?
Don't make a costly mistake. Know before you buy whether ACCPAC might be a good fit for you.
Get your free, no-obligation "Does Accpac Fit My Company" whitepaper