Develop your website -> Develop your business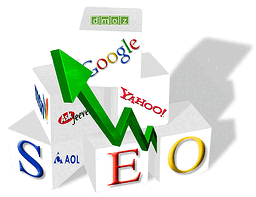 We will create a website for you which not only looks good, but also is optimized to bring you leads and customers. Your choice, you maintain it, or we can do it for you, or we can both work on it.
We can set up an SEO program to boost your rank in Google and get more traffic.
We can help you select keywords so relevant, interested, prospects get routed to your website.
We will provide you with regular reports so you can see what results you are getting.
To start things off, we will need some information so we can set up a no obligation meeting where we discuss what you want to accomplish and some ideas on how to do that. We need an email address, and preferably a name and phone number. We never sell our list information to anybody (see our privacy policy).
Yes, I want your help getting more leads from the web: