OK, so you have a website, but are you getting any traffic to visit it? Don't know? What you may need is a tool to track your traffic and more and fortunately, Google provides that free. Go to
www.google.com/analytics
and read about it. You need a (free) gmail account to sign up for it. The analytics requires you or your website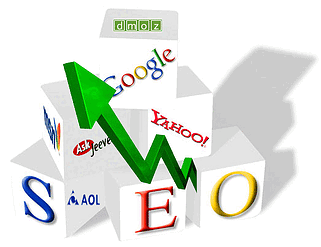 person to install a couple lines of HTML code in the home page, and voila, Google will track every click to your website.It will also provide you with reports which tell you:
how many clicks each day or within a date range.
Which cities are they coming from.
Which web pages did they look at and how long.
Which sites referred them.
What browsers did they use, what internet providers, what speed did they connect with.
Custom goals you can set up yourself based on the other things. For example, did the visitor download a brochure?
So, after you do this, you may find that you are getting essentially 0 users to visit your website each day. What can you do? There are two things, pay-per-click, which is a paid advertisement which entices people to click on your website and Search Engine Optimization (SEO), which optimizes the position Google returns when people search for things related to your business. If a search for a term related to your business (called a "keyword"), does not return your website in the top page, it is very unlikely that people will go to the next few pages to find it. Fortunately, you can do something to improve your position, and that is to use SEO. There is a tool called website grader (
www.websitegrader.com
) which will grade your website and tell you everything that is wrong with your websites internal HTML so that it can be fixed to make improvements in how Google sees it. The same company that makes the websitegrader tool will also provide a free 30 day trial of a tool which can further enhance your pages within the website.
We were able to use these tools (and a few others like UpCity) internally to enhance our position on some keywords for Precision Computer Methods Inc. from essentially nowhere to the top 2 on Google, top 1 on Bing and top 1 on Yahoo for the keyword "Sage Pro Consultant". If you would like us to do this work for you, or train you or your staff how to do the work, we would be happy to help. Just call 630 562 2384 or click on
peter.heinicke@pcmethods.com
and send us an email.