Tao Consultants Inc.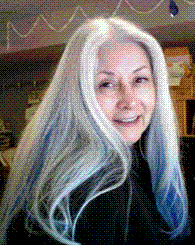 In Reno, NV since 1983, TAO Consultants Inc. deals with almost every aspect of computer consulting, Internet strategy, applications development and business management consulting. The main goal of TAO Consultants is to assist businesses in using their computers and the Internet as tools to their best advantage by helping the company's management and employees work at their most efficient and productive levels to promote their business effectively.
Offering web design since 1995, TAO Consultants began providing Internet expertise earlier than most in the Reno area, enabling businesses to promote themselves and conduct business online through their web presence and e-commerce opportunities. TAO Consultants provides not only a web presence for businesses but also helps the business get found online for Internet dominance for the industry in which they participate.
The accounting products offered by TAO Consultants meet a wide variety of business requirements as well as budget concerns. Sage Pro and AccountMate product lines can be purchased with source code so the company is able to highly customize the software in order to meet their particular business operations requirements with custom software. In addition, through our Internet expertise, we are able to offer eCommerce and Accounting integration solutions.